What we do
Mapprio is a data research company that helps you understand what drives customer and employee behavior. Mapprio specializes in big data, leading-edge UX, and science-based psychology research. We combine your existing data with our AI-driven methodology to map out the priorities to grow your business and improve your team's efforts.
Clarity
Mapprio reveals behavior + mindset at a scale never seen before. When you need to strategize to drive change, we'll help you see the "what", the "why" and the "how" on the same map.
Confidence
The step to predict strategic outcomes requires great confidence. Mapprio will help you map out the reasons behind people's actions, so that you can answer critical business questions with greater confidence.
Direction
Everyone rowing in the same direction is crucial. However, getting buy-in is hard work. Having to justify could become a burden. Let our data and AI tell the hard parts of the story so that you can drive actions.
How we do it
Interviews have been the gold standard of getting the full depth and true context of people's reasons. However, it is very time consuming. Worse yet, while so labor intensive, it rarely provides the quality control you must have.
Mapprio invented the world's first psychology enabled smart survey. Running a smart survey is like you are conducting friendly interviews at scale. This time, with exact quantitative rigor but without compromising universal user empathy.
Whoever you serve and whenever you need to understand their shared mindset, we can help you get to the intrinsics in 2-3 minutes. Mapprio then layers the extrinsics on top by performing big data analysis as needed and automatically produce action priorities for you. Our robust, actionable, and precise recommendations come from deeper ways to segment, target, and prioritize.
What our customers get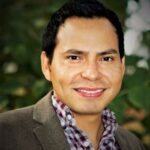 Deep, actionable insights to make evidence-based decisions.

Victor Sanchez, LinkedIn, Director of Workplace Performance and Innovation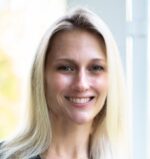 Important insights to move us forward cross-functionally for HR, Marketing, Sales and Operations.

Holly Clarke, Astarte Medical, VP of Operations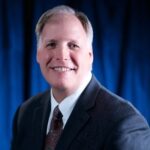 Understanding of our customers' needs on every project with unparalleled precision, ease, and flexibility.

Eric Bondy, Malibu Boats, VP of Sales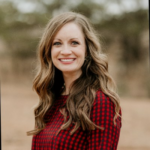 Data you can't believe is possible.

Lauren Jochum, Cubic Corporation, Global Marketing Director
Why we are different
Knowing what matters to people is the foundation of serving them. This is about providing people with what they need. Crucially, this is also about not hurting what they hold dear. Initiatives that fail often miss one or both of these requirements.
Not knowing people's priorities is a common problem for anyone who want to drive change. As computing has transformed our society profoundly over the past 30 years, we believe computing can help build a bridge for humans to better understand each other.
Based on our university roots, we've developed a research methodology to help all of us formulate about the future based on a precise understanding of what matters to people, while also knowing the where, when, how and by how much.
Our moonshot
Using computing as a bridge to better understand humans requires more than computing. Art and science need to come together too.
We are the first to unify psychology, design, and AI together with diverse data. For an audience of 15,000 or just 30, we provide automatic visualizations that link people's shared intrinsic views with their shared choices in the extrinsic real world. In addition, by crosscutting computer science and other disciplines, Mapprio provides the best tool chain to deploy all of the new scientific findings about us, the humans, from the rapidly expanding literature of management and social sciences.
Imagine computing that can help leaders understand those who they serve, by providing a priority map that has never crystalized before. That's what Mapprio provides.
Computing should do positive things. Meet our professors: Jian, Garriy and Sarah!

Jian Huang is the CEO of Mapprio. He is also a professor of computer science at the University of Tennessee studying data visualization, analytics, and HCI. His research focuses on methods to make data-intensive insights more impactful, broadly available, and reproducible. He has been funded by NSF, Department of Energy, Department of Interior, UT-Battelle, NASA, and Intel. His work has received DOE Early Career Award and Best Paper awards at SC and IEEE LDAV. He received his PhD from the Ohio State University.

Garriy Shteynberg is an associate professor of psychology at the University of Tennessee. Through his research, Garriy seeks to understand how shared experiences within groups influence what people remember, the goals they pursue, and the things they value. In the past, Garriy has worked with Johns Hopkins Quality and Safety Research Group, P.H.I Consulting Group, and Personnel Board of Jefferson County on questionnaire implementation, design and analysis. He holds an MS in anthropology from Oxford University, and a PhD in social psychology from the University of Maryland.

Sarah Lowe is a professor, a Fulbright Scholar, and Director of the School of Design at the University of Tennessee. She specializes in interaction design and design research. Her current research explores ways in which user experience can facilitate learning outcomes for students engaging with subjects of cultural heritage. She has experience working with the US National Park Services, the United States Holocaust Memorial Museum, and the Eastern Band of Cherokee Indian. Her career also includes several years at WGBH, Boston's public television station, where her work focused on creating digital experiences for American Experience and Annenberg Media in addition to other R+D projects.
Answering big questions about people
In a matter of 3-4 weeks, Mapprio can help you make process, structural and organizational changes to drive growth. Please reach out for consultation anytime.